Below you'll find valuable information pertaining to the fine areas we are proud to serve. From jobs and commerce to arts and leisure you'll find nearly everything you need to know from this one convenient source. However, if you have any further questions about the areas we service feel free to contact us. Also, be sure to visit our Local Links for instant access to community highlights and information.
Click one of the following links for more information: 
San Luis Obispo | Arroyo Grande | Atascadero | Templeton | Pismo Beach | Avila Beach | Los Osos/Morro Bay | Wineries and Vineyards
---
Located near the majestic Pacific Ocean, San Luis Obispo County is strategically located halfway between Los Angeles and the San Francisco Bay Area. San Luis Obispo County is distinctive for grape growing and wine production, making it a desirable location for aspiring connoisseurs and those seeking the essentials for a leisurely lifestyle.
According to the 2000 census, there were 246,681 people living in San Luis Obispo County. With a population density of only 75 people per square mile, it is a place to get away from the hustle and bustle, yet still enjoy some of the best amenities California can offer.
The San Luis Obispo County has a thriving economic outlook, a major consideration when searching for a real estate acquisition. The economy is driven primarily by tourism, education, government and retail. The major employers include California Polytechnic State University, the California Polytechnic Foundation, San Luis Obispo County, the City of San Luis Obispo, the San Luis Coastal School District, Sierra Vista Regular Medical, French Hospital, and the SLO County Superintendent.
Climate
San Luis Obispo County has some of the most spectacular weather in California. With average temperatures ranging from 50° in the winter to 70° in the summers, you and your family can enjoy the stunning outdoors all year long. With dry summers and clear skies (there are over 315 days of sunshine each year) its no wonder this Mediterranean- like climate is so appealing.
Geography
San Luis Obispo County, including northern Monterey County, has over 100 miles of splendid coastline including the cliffs of Big Sur, sprawling beaches, sand dunes and cozy hidden harbors. Along with the beautiful beaches and cliffs, there are rolling green hills that encompass the prize-winning vineyards, portions of the Los Padres National Forrest, and the awesome Santa Lucia Mountain range.
Healthcare
San Luis Obispo County has many state of the art health facilities. The San Luis Obispo Public Health Department is a community leader proactively addressing community health issues with a wide variety of programs and solutions aimed at preventing injury and diseases, promoting healthy lifestyles,.
Below you will find information on the individual areas we are pleased to serve. Explore our beautiful communities to discover the area with the perfect real estate opportunity for you.
---
San Luis Obispo

*City of San Luis Obispo looking east from Bishop Peak
Population
As of the year 2000 the city of San Luis Obispo had a population of 44,174 and is the county seat. San Luis Obispo homes for sale are in the commercial, governmental, and cultural hub of the Central Coast.
Quality of Life
Excellent living attracts people just like you to San Luis Obispo. The first city in California to outlaw indoor smoking in public buildings, San Luis Obispo homes for sale are near a beautiful open-air ambience with little air pollution, minimal traffic congestion, and low crime rates. With a small town feel just a short distance from beautiful Pacific beaches and mountains, you and your family can enjoy a plethora of outdoor activities.
Education
San Luis Obispo homes for sale are in the middle of a well-respected public school system, also home to California Polytechnic State University and Cuesta Community College. The public school system offers great teacher-student ratio, with 425 teachers and 320 support staff for 7,300 students. The district has fifteen schools. Several have received the National Blue Ribbon and California Distinguished School Awards. Los Osos, Middle School science teacher Diana Barnhart was selected California's teacher-of-the-year.
Parks and Outdoor Recreation
The city of San Luis Obispo provides access to many outdoor activities. For avid lovers of the links, San Luis Obispo homes for sale have an executive nine-hole golf course nearby. The community swim center offers an assortment of programs and lessons for you and your family. Sinsheimer Park has baseball batting cages for kids and the young at heart to perfect that home-run swing. For baby boomers San Luis Obispo homes for salehave parks that offer many fun outdoor programs like indoor volleyball, softball, horseshoes, computer education, hiking and walking trails, and martial art classes.
For children, the Children's Services Division approves ten before and after school programs at the five elementary schools within the San Luis Coastal Unified School District, not to mention other summer school, spring break, and youth camps.
Fine Arts
San Luis Obispo has a thriving arts scene. There is a Visual Arts in Public Place program that promotes local artists in buildings, parks, and streets around town. Showcasing a multitude of fascinating cultural exhibits, the San Luis Obispo Art Center offers free admission and is open every day except Tuesday from 11 am to 5 pm. The Christopher Cohan Performing Arts Center offers 1,300 seats built in the opera house tradition with multiple balconies and pristine acoustics. Museums in San Luis Obispo include the San Luis Obispo County Historical Society museum and the San Luis Obispo Children's Museum.
Shopping/Fine Dining
To find the perfect accessories for your new San Luis Obispo home, exploring the local shopping opportunities is a must. From antique stores, boutiques, name brand department stores, toy stores, and other specialty shops, you will find everything you desire and more.
Take your loved ones out to a great family restaurant or enjoy a romantic dinner for two at one of many exquisite restaurants and bistros.
Housing/Local Architecture Styles
Founded in 1772, San Luis Obispo began as a mission on California's Central Coast in the Santa Lucia Mountain foothills. Once a rustic pueblo enclave this city grew from adobe dwellings to a wealth of architectural styles today. From simple barns in outlying areas, to grand hotels and lively saloons kept busy by the Southern Pacific Railroad, to the mission revival style edifices of California Polytechnic State University, San Luis Obispo homes for sale's architecture echos this rich history. San Luis Obispo is known for its wide variety of housing and building styles. From mission revival to modern, art deco and everything in between, San Luis Obispo real estate has the right property to fit your style.
---
Arroyo Grande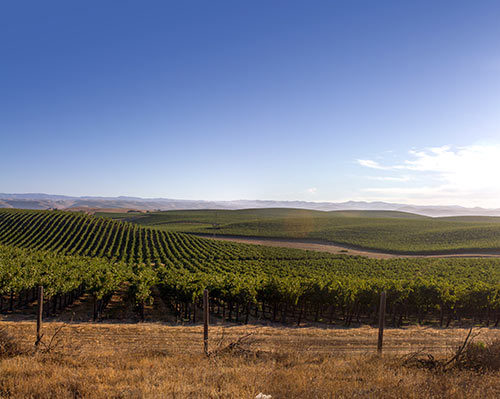 *Lopez Lake
Population
The beautiful coastal community of Arroyo Grande has a population of 15,851. According to the latest U.S. census  there were 6,478 households in the Arroyo Grande area. The average household size is 2.41, the average family size 2.94. The city has an even population age spread with 23% under the age of 18, almost 7% 18-24, 25% from 25-44, almost 25% from 25-64, and 20% that are 65 or older. For every 100 females there are 89.9 males. The make up of the city is 88.45% White, 11% Hispanic, .6% African American, and .4% Native American, and 3% Asian.
Quality of Life
If gorgeous coastal living is what compels you to look at San Obispo County real estate, then look no further. Arroyo Grande, located within the California floristic province, has many habitats including forest, coastal, prairie, majestic sand dunes, and is positioned within the inter-tidal zone. Keeping with the regions climate, the breathtaking weather rarely dips below 32° in the winter nor soars above 83° in the summer. With seemingly endless beaches, it's no wonder people from around the country flock to this temperate area.
Education
Arroyo Grande, part of the Lucia Mar School District, has many excellent schools. With five elementary, three middle, and two high schools, you can rest assured your children are receiving the best education in this close knit community. Allan Hancock College, a community college, is also located in Arroyo Grande, not to mention nearby California Polytechnic State University.
Parks and Outdoor Recreation
Arroyo Grande homes for sale are close to many gorgeous parks where you can enjoy the outdoors and play. Some parks in Arroyo Grandeinclude:
• Biddle Park- great place to walk and hike, has picnic tables, softball, volleyball, and barbecue areas.
• Elm Street Park- has a ship themed playground, swing-sets, barbecue areas, and picnic tables.
• King Park- small yet beautiful park with fun play areas for toddlers, picnic tables, and barbeque areas.
• Lopez Lake Recreational Area- a sprawling 4276 acre park with ample areas for camping, hiking, and boating.
• Rancho Grande Park- has basketball courts, picnic tables, volleyball, playgrounds, and horse shoe pits.
•Strother Community Park- two playgrounds, basketball court, softball, horseshoes, volleyball, barbecue areas, picnic tables, and ample handicap access.
• Terra De Oro Park- has a playground as well as volleyball courts.
Proximity to the beach is also a plus when considering San Luis Obispo real estate.
Fine Arts
Arroyo Grande homes for sale are close to a picturesque historic district with many antique buildings and museums. With nostalgic old western buildings and other historic landmarks, you can get a true sense of how life was in 19th century Arroyo Grande. The historic downtown area has important historic buildings such as the Paulding History House (c.1889), Dr. Walter's Sanitarium/Heritage house (c. 1895), Santa Manuela School House (the last one room school in the country, c. 1901), Swinging Bridge (c. 1880's), and I.O.O.F. Hall (a historic museum, c. 1902). These are just a few of the compelling historical landmarks near Arroyo Grande homes for sale.
                        
Shopping/Fine Dining
 Arroyo Grande homes have many conveniently located fine restaurants. Here is a list of some of the dining opportunities offered.
Arroyo Grande homes for sale have many amazing shopping opportunities at your fingertips. With shops in the historic district, Arroyo Town and Country Square Shopping Center, Pacific Coast Shopping Center, and the Oak Park Plaza Shopping Center, there's something for everyone.
---
Atascadero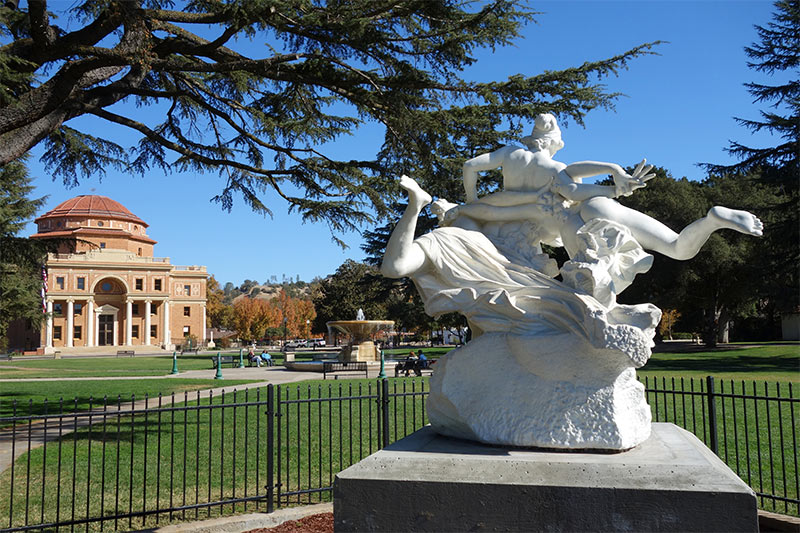 Quality of Life
As of the 2000 census there were 26,411 people living in Atascadero. Slightly more inland and rural than other cities in San Luis Obispo County, Atascadero has real estate residential lots ranging from ½ an acre to five acres. Many residents keep livestock and have business in agriculture. When considering Atascadero real estate, it's important to note Atascadero is a commercial, medical, and residential community with the largest employer being the Atascadero State Hospital. Other employers include retailers and local government.
Education
When considering Atascadero real estate, learning about the local schools is a key. Fortunately Atascadero homes for sale have many fine schools avaliable. The Atascadero Unified School District consists of twelve schools, including alternative. These include Atascadero High, Atascadero Junior High, Atascadero Fine Arts Academy, Carrisa Plains School, Creston Elementary, Monterey Road Elementary, San Benito Elementary, San Gabriel Elementary, Santa Margarita Elementary, Santa Rosa Academic Academy, and the West Mall Alternative School.
Parks/Recreation
Atascadero homes for sale have rustic beauty and are only accentuated with its several beautiful parks, including:
•Atascadero Lake Park- a gorgeous lake, a walking path, a playground, barbecuing areas, horseshoe pits, volleyball courts, and the Charles Paddock Zoo.
•Paloma Park- two sports fields, two softball fields, a little league field, and a barbecue area.
• Skate Park- Open Monday-Friday 3-6p, Saturday 12-6p, and Sunday 12-3p BMX bikes and skating.
• Stadium Park- founded at the turn of the century, this park serves as a place for community events, concerts, and open theater.
• Sunken Gardens- inspired by the 1904 St. Louis World's Fair, this beautiful garden also contains turn of the century sculptures and architecture.
Opened in 1955, the Charles Paddock Zoo offers tours and many programs for hours of family fun. One of only 214 accredited zoo institutions. Admission prices are $5 or under and hours are from 10am-4pm.
The community also offers sports leagues, classes, holds special events, has a recreation center, and other coming attractions.
Fine Arts
The Atascadero Historical Society Museum chronicles the history of the city from its birth in 1913 to present. The museum displays documents, photographs, and other historical artifacts. Formed in 1947, the Atascadero Art Association promotes art in the community. Also, the Atascadero Art Association allows members to display their work in the Martin Polin Community Room of the Atascadero Library.
Shopping/Fine Dining
Atascadero homes for sale have many attractive restaurants in close proximity. Whether you're on the go, with the family or seeking a romantic dinner, Atascadero has it all. Please visit the Atascadero Chamber of Commerce site in our local links section for a full list of Atascadero dining establishments
When shopping, Atascadero homes for sale offers many stores with the friendly service people have come to expect. Major shopping centers include the Adobe Plaza Shopping Center, Plaza del Camino Shopping Center, The Oaks Shopping Center, and the El Camino Real Plaza Shopping Center.
---
Templeton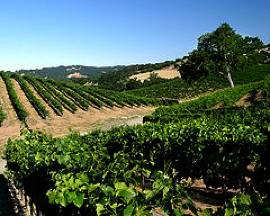 Population
A rural community tucked into the middle of wine country, Templeton homes for sale are located between Atascadero and Paso Robles in San Luis Obispo County. As of the 2000 U.S. census, the population of Templeton is 4,687 people. There are 1,548 households, 1,247 families, of which 50% have children. The population density of Templeton is 989 per square mile.
Quality of Life
The town of Templeton was founded in 1886, and offers a rustic yet chic existence away from all the worries and concerns of big city life. Located in the heart of San Luis Obispo's wine county, this beautiful area has attracted many people who desire a simpler life near nature.
Education
Templeton homes for sale have 8 schools, educating over 2,600 young minds. There are 131 teachers, making the teacher to student ratio at approximately 20 per teacher. Schools in the area include Eagle Canyon High School, Templeton Community Day School, Templeton Elementary School, Templeton High School, Templeton Home School, Templeton Home School, Templeton Independent Study High School, Templeton Middle School, and Vineyard Elementary School. Private schools include Santa Lucia Unit, and Templeton Hills Christian School.
Parks/Outdoor Recreation
Templeton is home to the California Mid-State Fair, which attracts more than 3000,000 people every August. Located less than half an hour from the Pacific Ocean, Templeton is just a short jaunt to the beautiful coastline. Only 22 miles away is beautiful Lake Nacimiento, offering recreation, water skiing, fishing, and camping. In the center of Templeton homes for sale is a three acre county park that offers a municipal swimming pool. Also nearby is Bethel Park that has a soccer field and a playground area for kids. Evers Sports Park also has plenty of sporting fields.
The Templeton Community Service District offers youth and adult sports programs in soccer, basketball, softball, and t-ball.
Fine Arts
Libraries near to Templeton homes for sale are the Atascadero Public Library, and the Paso Robles Public Library. The Templeton Historical Museum Society (309 S Main St. Templeton, CA 93465 (805) 434-0807) helps residents learn about Templeton's past and helps to restore and maintain historical landmarks.
Shopping/ Fine Dining
Templeton homes for sale have a variety of shopping opportunities at a close distance. To learn more about business locations and general information for Templeton, please visit the Chamber of Commerce link located in our local links section at the bottom of the page.
---
Pismo Beach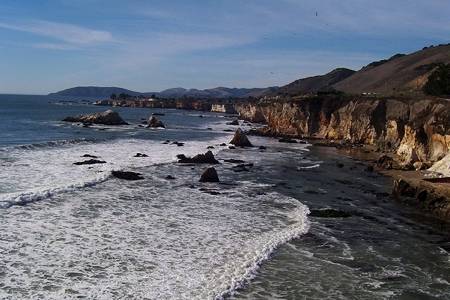 Population
The city of Pismo Beach in San Luis Obispo County, has a population of 8,551 according to the 2000 census, including 4,230 households and 2,322 families. The population density is 2,366 people per square mile. The population make-up is 91% White and 7% Hispanic.
Quality of Life
When looking for Pismo Beach homes for sale, you will realize Pismo Beach offers everlasting fun in the sun in San Luis County. Fun facts about Pismo Beach:
• Pismo means "tar" in the native Chumash Indian language.
• Before Bugs Bunny took a wrong left turn at Albuquerque, he was headed to Pismo Beach.
• Pismo Beach is the self-proclaimed "Clam Capital of the World". Pismo Beach holds the Clam Festival every October with chowder competitions and a clam parade.
• Every Father's Day Pismo Beach hosts one of the largest custom and classic car shows in the United States.
Education
Older children in Pismo Beach attend Arroyo Grande High School. Other schools include Judkin's Middle and Shell Beach Elementary.
Parks/Outdoor Recreation
Pismo Beach homes for sale are near Pismo Beach's renowned natural splendor and many outdoor activities. Residents enjoy bicycling, visiting the Monarch butterfly grove, tennis, horseback riding and scuba diving, boating, surfing, bowling, hiking, and exploring miles of coastal coves and caves. Other yearly events beside the Clam Festival and Car Show include a 4th of July fireworks extravaganza, Band Review, Mardi Gras, the Jubilee-by-the-Sea Dixieland Jazz Festival, and Western Days. Moreover, you can actually drive on the beach at Oceano State Park adjacent to Pismo Beach.
Other exciting outdoor attractions include:
• Beach volleyball
• Boosinger Park- kids playground, barbecue areas, and picnic tables
•Bluffs Coastal Trail- an amazing 2 mile bluff concrete trail
• Chumash Park- splendid 38 acre park, perfect for hikers and dog lovers
• Dinosaur Caves- 11 acre park perfect for hikers and dog lovers where you can observe dolphins, whales, sea otters, and other sea life
• Ebb Tide Park- beautiful seaside park
• Highland Park- a 7 acre park
• Ira Lease Park- a one acre park with trails, picnic tables and barbecue areas.
To learn about more parks and outdoor recreation near Pismo Beach homes for sale please visit the city parks and recreation link in our Local Links section.
Fine Arts
Pismo Beach homes for sale have several fine art galleries and museums nearby. A short listing of these museums and art galleries include:
• Two Hand Gallery and Studio
• Harbor Light Gallery
• Thomas Kinkade Signature Galleries
• Landon Galleries
• Salisbury Fine Art
Shopping/Fine Dining
For a complete listing of restaurants and more information on our area attractions, click here.
Major shopping centers near Pismo Beach communities include the Pismo Coast Shopping Plaza Shopping Center, Pismo Beach Outlet Shopping Center, and the Oak Park Heights Shopping Center.
---
Avila Beach

Population
Avila Beach is a quiet seaside town in San Luis Obispo County and has a population of 797 as of the 2000 U.S. Census. If you're looking for Coastal California real estate, look no further than this gorgeous seaside community.
Quality of Life
Avila Beach homes are located on a bay by Point San Luis, creating perfect climate conditions, with temperatures ranging from the 40s to 60s from November to April and 50s to 70s from May to September. The beach has a 1,685 foot pier, perfect for seaside strolls and fishing. Avila also has hot springs spas and resorts.
Education
   The schools serving Avila Beach homes for sale are San Luis Obispo High School, Mission College Preparatory High, San Luis Coastal Adult School, Old Mission Elementary School, Hawthorne Elementary, Sinsheimer Elementary, and Los Ranchos Elementary.
Entertainment
Restaurants, shops, and breathtaking scenery are encompassed by the Port San Luis Harbor where Avila Beach is located. Some points of entertainment/recreation interest include:
• Avila Valley Barn – offering delectable baked goods, ice cream, and petting zoo.
• Sycamore Springs– decadent hot springs resort
• Lighthouse Keepers
• Patriot Sport Fishing
• Port San Luis Harbor
• Avila Beach Golf Resort
• Beach Comber Bill's – (805) 595 2142
• And don't forget the golfing, fishing, boating, sea kayaking, boogie-boarding, snorkeling, hiking, or just soaking up the rays.
Fine Dining
Dining opportunities near Avila Beach homes for sale include:
• Fat Cats Café
• Gardens of Avila Restaurant
• Marre Blu Restaurant
• Mr. Ricks
• Old Custom House
• Olde Port Inn
• Mulligan's Bar and Grill
---
Los Osos/Morro Bay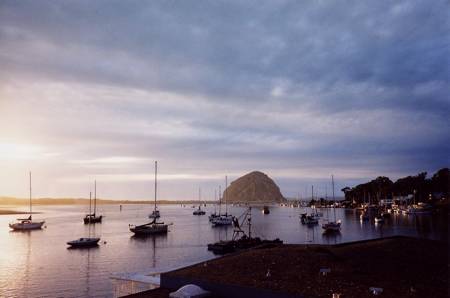 PopulationLos Osos is an unincorporated community in western San Luis Obispo County with an estimated population of 14,377. Los Osos is a bedroom community for Morro Bay and San Luis Obispo. As of the 2000 census the waterfront city of Morro Bay had a population of 10,350.
Quality of LivingLos Osos homes for sale are near to a few local shops in a predominantly residential community, including two grocery, a post office, a pharmacy, a bakery, banks, a hardware store, gas stations, restaurants and other small specialty businesses.
Morro Bay is a designated state and national bird sanctuary. Morro Rock is Morro Bay's most famous feature. When looking for Morro Bay homes for sale, beautiful scenery should be a prime consideration.
EducationLos Osos has three public schools: Baywood Elementary, Monarch Grove Elementary, and Los Osos Middle School. For high school, students commute to Morro Bay High or San Luis Obispo High School. Morro Bay schools include Del Mar Elementary, Morro Bay High School, and Los Osos Middle.
Entertainment & RecreationAside from the beautiful outdoors, Morro Bay has many fun and entertaining things for you and your family. For more information, please visit the Local Links section for more information on art galleries, shopping, and fine dining.
---
Wineries & Vineyards
San Luis Obispo County is in the heart of California's wine country. Surpassed by only Sonoma and Napa counties, San Luis Obispo County is the third largest producer of wine in California. Grapes are the largest agricultural product and fuel a thriving wine and tourist industry. This area was portrayed in the Academy Award winning movie "Sideways," and boasts over 300 local wineries offering many wine tasting and sampling opportunities.
 
Winery and Vineyard Resources: