Sacha Steel
REALTOR® - BRE# 01990063
Sacha Steel
REALTOR® – BRE# 01990063
OFFICE: (805) 548 2670
MOBILE: (805) 305 2144
EMAIL: sacha@theavenueslo.com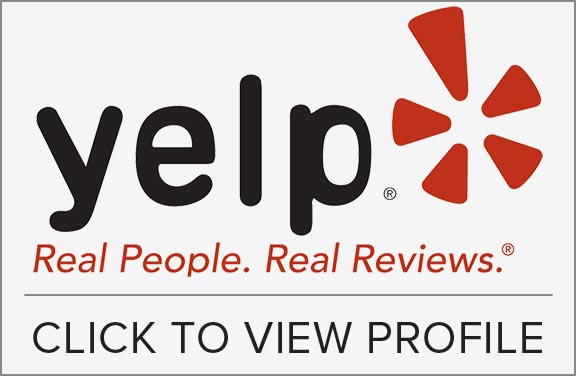 "I pride myself on being able to form dynamic partnerships by listening to my clients, establishing their goals and formulating a successful strategy to achieve them.
I have bought and sold real estate in countries around the world. I believe at the core of every successful transaction is open communication; a proactive, professional approach and attentive follow up. That, coupled with my empathy, integrity and desire to over-deliver for my clients ensures success.

My wonderful husband, 3 children and I moved to San Luis Obispo from Melbourne, Australia and found our paradise. I am passionate about this town, its opportunities and the interesting blend of people I come into contact with every day."
---
SELECT RECENT TESTIMONIALS
"Sacha was amazing. We recently purchased a new home in San Luis Obispo and Sacha was instrumental in guiding us through a complex process between seller, lender and escrow. She was a dedicated professional, excellent communicator and a tireless advocate for our interests. With reassuring calm, she guided us through stressful negotiations. We quite simply could not have completed the closing-process without her. When we decide to venture into the real estate market again, Sacha will definitely be our first call." –Sarah and Henrik
---
"We were so lucky to find Sacha. It was sort of random as to how we found her, but as soon as we met her we knew not to let her go! She was great at walking us through the process. We always knew what was coming and what to expect. She was a great advocate for us too. At one point it looked like the house we wanted wouldn't work out. She was reassuring that something would and continued to keep us in the loop about new listings. Then, we decided to try another tactic for our dream house, thanks to her support and it worked! She always knew exactly how we were feeling and could relate to all of our successes and worries. That felt really reassuring to us. When it came to little things–things the seller should have probably dealt with–Sacha had her people fix issues so that the sale could go through. It was remarkable. She has a ton of local knowledge about real estate in the area but also contractors, inspectors, lenders, you name it! There's nothing she can't help you with when it comes to buying a home. When she handed us the keys you could see her genuine happiness for us. I would without any hesitation recommend Sacha. If we ever need anything in the real estate capacity again it will be with Sacha." – Gretchen and David
---
"I have dealt with many realtors over that past 30 years and I can say without a doubt Sacha has been the best. She is personable, friendly extremely knowledgeable of the areas she represents. If she does not have the answer, she will work hard to find it for you. She gets things done! Sacha listens to what the client wants then goes and finds it. Would I use her again? Without hesitation and I highly recommend her for your next sale or pucahse. Karin A." – Karin Abel
---
"It would be impossible to exaggerate how wonderful it has been working with Sacha. Moving from Santa Fe to San Luis Obispo was a big transition for us, culturally and property aspects. Sacha quickly learned what we were looking for and translated that  into 'California' possibilities. Within 4 weeks, we found a new home, closed on buying it (with hand-holding guidance from California to New Mexico on ALL the form compliance), and we moved in! ! !  All the while Sacha was available (even on her trip to England!) and one step ahead of the game insofar as meeting inspection dates, signing papers, etc. Sacha is a true professional and we highly recommend her." – With appreciation, Carole & Spencer Snow
---
"I was interested in buying a property in SLO and a friend referred me to Sacha with a glowing referral. I have worked with several sub-par realtors over the years, so I know what I don't want. I have a high bar, so high expectations.
Sacha knocked it out of the park and then some!
She is patient, energetic, detail-oriented, and a great communicator. Most importantly, she is my advocate and looked out for my best interest, ensuring a smooth transaction every step of the way.
Sacha is a true professional and I highly recommend her as a great realtor! Thanks Sacha! :)" – Sandrine Demler
---
"Sacha was excellent to work with: punctual, organized, warm and detail oriented. I could count on her to follow-through and explain everything as we went along, which was imperative for me as a first time buyer." – Kathryn Vasilaky
---
"When my husband and I decided to become first-time homeowners in the beautiful Central Coast, we felt a mixture of anxiety, excitement, and intimidation. Anxiety due to our general lack of understanding of how the real state market works in California; excitement because of this important milestone in our young lives; and intimidation because we quickly realized how competitive and nerve-racking was the real state market in north San Luis Obispo county, where we focused our house-hunt. It is not fair to say we stumbled upon Sacha. We already knew of who she was a person and as a real-state agent, as my husband first met her through Sacha's husband in late 2015. Long in the short, Sacha guided us through the whole process of buying a home, literally holding our hands in each step, from finding a top-notch lender to ensure the last signature needed to close on the property we settled for. We felt our interactions with her were always honest, to the point, and up-front: these are professional features that you certainly want in your real state agent !. She listened and then answered the myriad of questions we asked during our long drives to and back from North county. She quickly figured it out our personal likes and dislikes, and from that point onwards, the re-directed and fine-tuned her search for properties that more closely matched our "perfect" home. It is difficult to estimate how much time she devoted to our situation and how personalized the whole process felt to us. Bottom line is, she was clearly genuinely invested in finding the perfect fit for us, which eventually occurred. Sacha is extremely professional, personable, savvy and efficient, and she has a throughout understanding of the market in San Luis Obispo county. To us, it was invaluable to have her as our real state agent and we would recommend her in a heartbeat." – Celeste and Federico
---
Download and Read More Client Reviews HERE
---
ALL LISTINGS